Get A Wash That Makes An Impression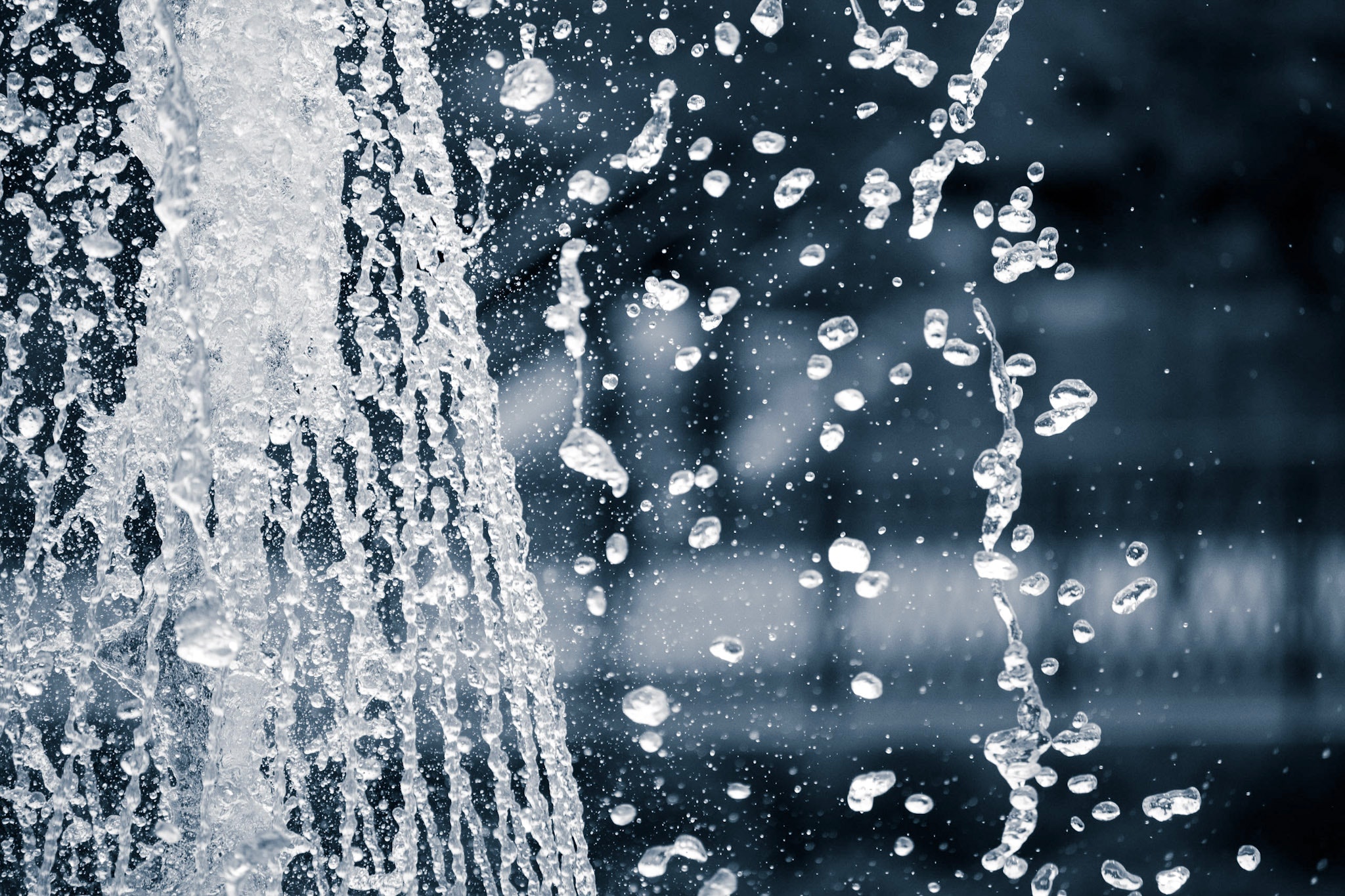 Midwest Softwash & Pressure Wash is a family owned company proudly serving the Central Illinois community by providing professional non-pressure roof and exterior washing for both residential and commercial clients alike.
Read More +
Softwashing is an art that we've mastered over the course of our years in business utilizing our specialized equipment and cleaners with knowledge and confidence. We are fully certified with The Roof Cleaning Institute of America, and undergo regular training to make sure we are always at the forefront of the industry.
Offering a safe alternative to pressure washing, with cleaners that are fully eco-friendly and non abrasive, allows us to provide a highly effective cleaning service safely. All of our solutions are fully approved by ARMA (Asphalt Roofing Manufacturers' Association) to be completely tailored and safe to the surfaces they are cleaning. We use an application method that allows for deep penetration kill on mold, mildew and other undesirables, leaving a sparkling beautiful clean in its wake.
Increase your curb appeal and renew the look of your home's roof all without the damaging side effects of pressure washing. See all of our services below!
Contact Us & Get A Free Estimate!
+ Softwash House Washing
Softwashing is a term that refers to a non-pressure washing technique that utilizes special chemical solutions instead of high powered water jets to clean sensitive areas such as roofing shingles. Softwashing is not limited to roofs, however. Vinyl siding, painted wood, fabrics and many other exterior elements could possibly be damaged by the high pressure of traditional pressure washing. That is why at Midwest Softwash and Pressure Wash we utilize this special technique to ensure your surfaces get sparkling clean but sustain no damage.

+ Non-Pressure Roof Cleaning
The roof of a house is required to protect your home from the harsh outdoors, because of this job a roof can quickly become contaminated with mold, mildew, stains, rust stains and other particles. If they are left untreated, these particles can damage the overall structure of your roof.

+ Gutter Cleaning
Your home's rain gutter serves a valuable purpose. The gutter directs precipitation runoff from your roof to a safe area. When leaves, dead wood and other biological material fall and build up in your gutters, clogging may occur. Before this happens, and you encounter problems, it is best to schedule regular cleaning of your gutters. Midwest Softwash and Pressure Wash offers homeowners quality gutter cleaning at an affordable price. We are the roof cleaning experts and gutter cleaning is an essential part of good roof maintenance. We are extremely thorough and utilize cutting edge equipment to ensure our cleaning is safe and effective. From the cleaning solutions we use to the controlled pressure washers, our methods are approved to be the most effective for precise and safe cleaning. We'll protect your home and roof from the complications caused by clogged gutters so you can have peace of mind.

+ Concrete Cleaning
Remember that crisp, white concrete driveway you used to have? Our concrete power washing service is just what you need to safely and effectively clean your home's driveway, patio, sidewalk, porch, and entryway.
Power washing is a very effective way to remove years of stains and weathering from any concrete surface, but it has to be done carefully to avoid damage.

+ Power Washing
Pressure washing is an effective and precise means of harnessing high powered jets of water to safely cut away stains on wood and concrete. Over time wooden decks, fences, concrete and other exterior elements will accumulate mildew, grease, rust and other stains. The easiest and quickest way to maintain your home's exterior is to have these surfaces pressure washed by a professional. At Midwest Softwash and Pressure Wash we've been pressure washing home exteriors since 2010. We are experienced and skilled and we'll leave your exterior surfaces looking as clean as the day they were built. With the power of high pressured water, layers of mildew and grime can be easily stripped away, leaving behind only the pristine and natural looking surface underneath.

+ Christmas Light Installation
The holidays are just around the corner, and nothing can get people in the spirit quite like Christmas lights. The twinkling lights hanging from rooftops, wrapped around poles, and lighting up trees are a big part of what makes this time of year feel so special. At Midwest Softwash and Pressure Wash, our professionals can install Christmas lights at your home to make sure that it's festive and attractive as the holiday season nears.

+ Apartment Complexes
Apartment complexes and multi-family properties are a very competitive market. One of the deciding factors that will determine whether a potential tenant will even stop to inquire about rates is the look of the exterior of your buildings. The cleanliness of your buildings is a reflection of how well the entire property is maintained. That is why Midwest Softwash and Pressure Wash is your number one resource for apartment complex cleaning.

+ HOA Cleaning
Home Owner Associations exist to protect neighborhood property values. The benefit to the neighborhood is that there will be a standard of appearance as well as housing upkeep that will keep each individual's property at peak value. This means that the HOA has a responsibility to enforce rules and guidelines for proper maintenance. One such standard is the appearance of the home's exterior. This greatly affects curb appeal, and on a grander scale will affect the overall property value. A dirty home exterior can also leave a negative impression on prospective buyers of any house in the entire subdivision. It behooves the HOA to make the availability of home exterior cleaning as accessible as possible to neighborhood homeowners.

+ Realtor Contracts
The job of a realtor is pretty clearly defined. They assist in the buying or selling of a property. Even though that definition is straightforward, the role of the realtor can change depending on whether they are assisting in the buying or selling. For a selling realtor, it is important that the properties they have to offer are in good shape. Clean and livable looking properties are the tools by which a realtor works and makes a living. One essential aspect to a clean and livable property is the cleanliness of its exterior. A dirty home exterior can negatively affect curb appeal and even eventually bring property value down. Aside from aesthetics, a dirty home exterior can appear to be indicative of other more serious problems. That is why the home exterior softwash and pressure washing experts at Midwest Softwash and Pressure Wash offer realtor contracts.

+ Fleet Washing
Your truck or work van fleet is not only a functional part of your business model, but also a mobile representation of your professional image. Like moving billboards, your fleet is seen by hundreds of people as it traverses the roads. That is why it is important they are kept clean. Midwest Softwash and Pressure Wash has been providing fleet owners with thorough fleet cleaning services since 2010. At Midwest Softwash and Pressure Wash we understand the importance of maintaining the cleanliness of your vehicle fleet and that is why we offer the most complete and cost effective fleet washing services available. Our fleet washing technicians are efficient and detailed and always professional. You'll be amazed at how pristine your vehicles look after we are done washing them. That is what makes Midwest Softwash and Pressure Wash the best choice in the Midwest for fleet washing services.

+ Gum Removal
Whether it is an airport, playground, bus station or grocery store, every public area will eventually become covered with unsightly little black spots. Those spots are chewing gum. The gum adheres to concrete surfaces on one side while the other collects dirt and dust. Gum is difficult to clean off and will often stain the surface underneath when successfully removed. Midwest Softwash and Pressure Wash are the experts in commercial pressure washing and we know how to deal with gum. We've been degumming businesses in Illinois and surrounding Midwestern areas since 2010. Our controlled pressure washing techniques are proven effective and we have built a reputation on reliable cleaning services. When a Midwest Softwash and Pressure Wash technician comes out to wash your surfaces, rest assured all gum and stains will be removed and the area will look as good as new. We are the number one gum removal experts in the Midwest.

+ Awning Cleaning
Awnings offer a building's exterior a unique look that dates back to ancient roman times. Often a terrific canvass for a business moniker or a simple way to enhance a home's décor, awnings are a popular choice in the Midwest. Typically made from fabrics, awnings are not as durable as many exterior materials and therefore require extra care in their maintenance. At Midwest Softwash and Pressure Wash, we specialize in a unique, pressure-free washing technique called "soft washing". This technique is the most effective way to get your awnings sparkling clean as the day they were installed. Soft washing is a simple yet precise service that our technicians are highly trained to accomplish quickly and efficiently. We focus on minimizing inconvenience to you, so the cleaning will be done in a timely manner with our cleaning materials contained and no mess left behind. That is why we are the number one choice for awning cleaning professionals in the Midwest.